Welcome to The Collectors!
Featured Items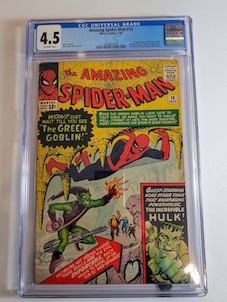 Investment Grade Collectables
Lots of new slabs being uploaded, If you are chasing a perticular Grail or specific book for your collection please get in touch.
Payment Options / Shipping Details
Please note items can be payed through using PayPal. TheCollectors also accept bank transfer via direct deposit. If this is a preferred option please email us at info@thecollectors.net.au or go to the Contact Us tab on this website to notify us prior to purchasing your items. Postage will be quoted based on your location and size of product.
All prices are GST inclusive.